Weep update
I promised a Weep update once the Never Ever CD went on sale. Well folks, that time is now! Check out this clever ad below and click to be taken to the Projekt.com order form, where you can nab Never Ever for 8 bucks! If you dug the five tracks I uploaded earlier in the year, be sure to pick the CD up and support some stellar music: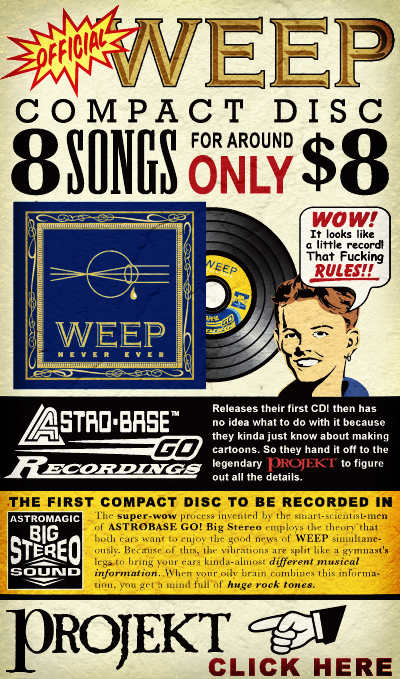 2 Responses to "Weep update"
Whenever I have the $8 (+ $2.25 s&h) to nab this, it's a done deal.

I had no idea Projekt was into post-punk. The most I ever bought from them was a few Steve Roach albums.